Online RV Buyer's Confidence™
Buy Your RV Online – Safely & Securely!
No matter where you live, you can buy a quality new or used RV/Motorhome from Holiday World RV with confidence – safely and securely with our exciting new Online Buyer's Confidence™!
Visit our online sales showroom to check our inventory of Top Manufacturers like Newmar, Coachmen, Fleetwood, Airstream, Thor, Gulfstream, and much more. We carry most RV models, including Classes A Diesel Motorhomes, Class A Gas motorhomes, Class B motorhomes, and Class C motorhomes. No matter where you live, you can view our RV inventory, including new and used motorhomes, 24/7/365 via our online showroom.
In Just Seven Easy Steps You Can Find & Buy Your Perfect RV With Your Satisfaction Guaranteed!
Once you have chosen your perfect RV you can select the "Get Pre-Approved" link on the RV details page or submit a purchase inquiry by selecting the "Contact Dealer" link if you already have financing.

One of our professional sales representatives will contact you either via email or phone to follow up with any additional paperwork to make the buying process go more smoothly.

With our "Fly & Buy" program we will provide reasonable airfare one-way to a nearby airport and will give you the "red carpet" treatment by arranging transportation from the airport right to our doorstep. Be sure to ask for details from one of our sales representatives.

Inspect your RV to make sure it is everything as stated and agreed upon. If you aren't satisfied with the RV you chose, you may continue to shop around our huge inventory to find the perfect RV at a great price.

Drive Off With Your New RV!

Take your new RV back home!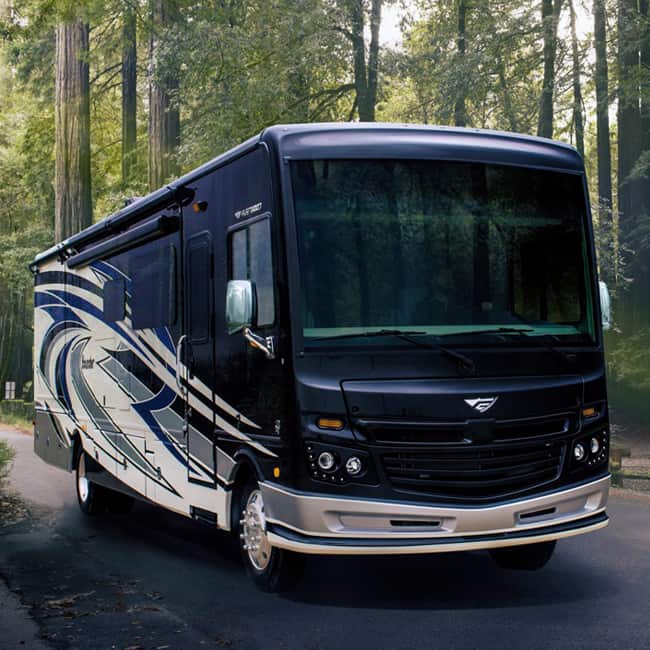 It is that simple! Your complete satisfaction is our guarantee. So what do you have to lose? Start shopping now for your next RV with Holiday World's Online Buyer's Confidence™!
Holiday World RV – A World of Difference!