If you are craving a warm, filling breakfast to start off your camping trip, this fall camping recipe is just what you need. These fireside French toast packets give you an easy and quick way to enjoy your favorite breakfast treat at the campground. Get the full recipe below.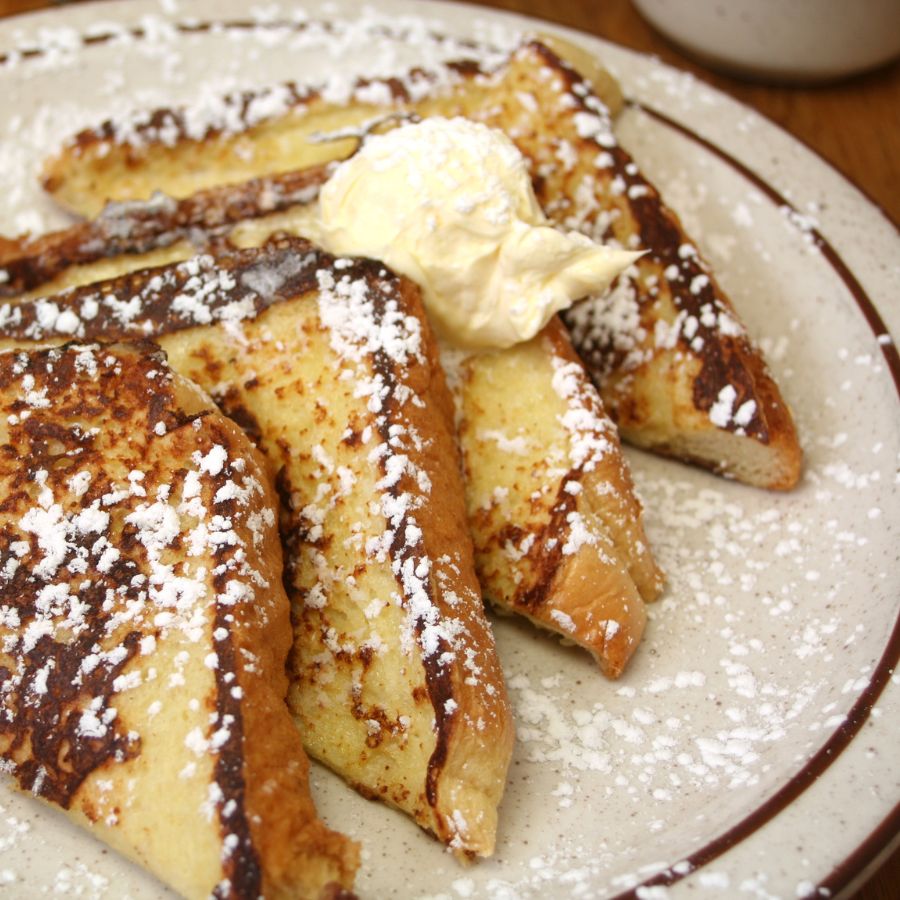 Ingredients
Recipe adapted from one found on LittleSunnyKitchen.com
6 slices toast (French bread or Texas toast)
2 eggs
1 c. milk
1 tbsp. granulated sugar
½ tsp. pure vanilla extract
½ tsp. ground cinnamon
6 strawberries
4 tbsp. walnuts crushed
Instructions
Make a packet using the foil so that you can place the toast in it like a deep baking dish.
Spray the foil with cooking spray to prevent it sticking.
Line the bottom of the "baking dish" with the toast.
In a small bowl, whisk the eggs and milk together, adding a little sugar, the vanilla, and cinnamon.
Pour the whole mixture onto the toast, being sure to coat it thoroughly.
Wash and dry all your produce.
Thinly slice the strawberries and chop the walnuts.
Layer the strawberries on top of the toast and sprinkle with walnuts.
Next, close the foil over the top of the toast and seal.
Cook over the fire until the toast is just browned and starting to crisp up.
Carefully remove the packet from the heat and open to allow the steam out.
Serve with powdered sugar, syrup, or whipped cream.
Contact us to find the perfect RV for your next adventure today!