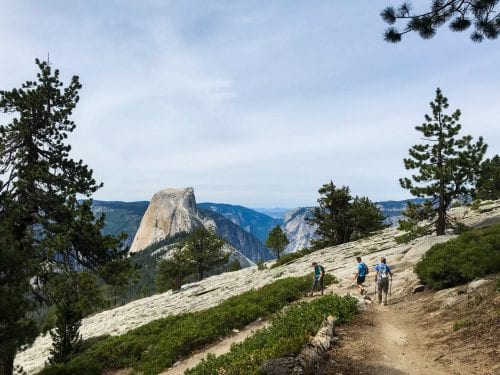 As one of our oldest and most popular national parks, Yosemite offers amazing vistas at every turn. A great way to explore Yosemite is with your RV from Holiday World in Texas. Let's look at how you can enjoy Yosemite National Park from your RV.
Although Yellowstone is our first national park, the money for the land which would eventually become Yosemite was set aside by President Lincoln in 1864, eight years before Yellowstone's park designation. Visitors can enjoy Yosemite Valley with its views of El Capitan, Half Dome, and the spectacular waterfalls when they are running earlier in the season. Explore Yosemite Village or visit Tuolumne Meadows and drive the 47-mile Tioga Road scenic tour.
For the best views of the park go to Glacier Point, where you can enjoy amazing views of Half Dome. You can hike or climb to the top of Half Dome, and there is also a paved trail leading to the base of the granite monolith. Hiking trails abound in Yosemite with 10 trails in Yosemite Valley alone. Trails are rated from easy for casual walkers to difficult for more serious hikers. Climbing is also very popular in Yosemite, including the world-class climbing of El Capitan to different granite climbs all over the greater Valley area.
Water is everywhere throughout the Yosemite area and you can enjoy swimming in many areas, rafting down the Merced River, kayaking on Tenaya Lake, fishing in any lakes or reservoirs year-round, and stream fishing in the summer months.
The best time to visit Yosemite is in the summer months with an RV, but the park is open all year. There are 13 campgrounds in Yosemite and seven of them accept reservations up to five months in advance. Keep in mind that summer is very busy in the Yosemite Valley so plan your trip accordingly.
If you are ready for your first RV experience or want to upgrade to a bigger and better RV, come to one of our Texas Holiday World locations or Holiday World Las Cruces NM and check out our extensive inventory of trailers, motorhomes, and toy haulers.